About
The Leader in Molecular Diagnostics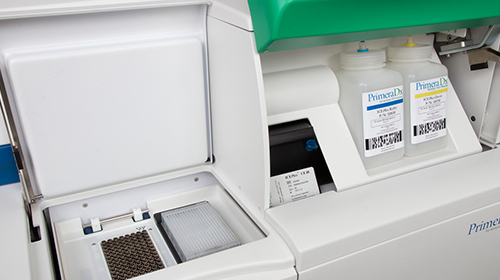 We are a team of dedicated life science and medical professionals committed to developing groundbreaking technology and delivering products that advance patient care.
Transforming Molecular Diagnostics with Powerful Technology
At QIAGEN, we develop multiplexed, quantitative and cost-effective solutions using our proprietary Modaplex technology. STAR, which combines quantitative PCR with the ability to multiplex up to 60 targets in a single sample, powers our Modaplex platform.
Targeting Clinically Significant Areas
QIAGEN's oncology products, currently in development, will support cancer research, diagnostics, and therapeutics. Our infectious disease products are already transforming the industry.
A Commitment to Quality
QIAGEN, a privately held company, is ISO 13485: 2003 certified.