Products
Powerful Solutions for Complex Clinical Challenges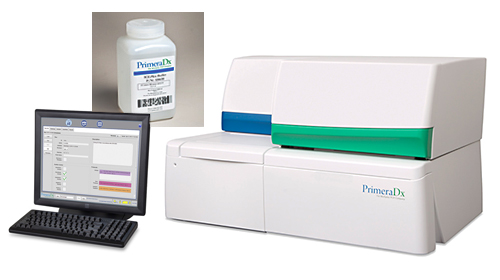 The PrimeraDx ICEPlex System represents the next generation of real-time PCR technology. The ICEPlex platform features STAR technology, a new advanced solution that uses sequential sampling of PCR product and capillary electrophoresis detection to generate quantitative results. The ICEPlex can accurately measure up to 60 analytes in a single sample.
The ICEPlex System consists of the:
PrimeraDx also has a pipeline of assay kits in various stages of development and regulatory approval.
Learn more about the ICEPlex platform.
Contact us to find out more about our products.